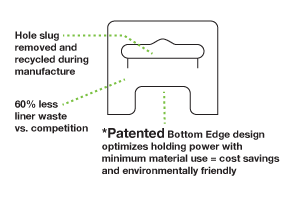 Our most popular Hi-Impact Tabs are guaranteed different: faster to use, greener, and with a patented innovative design and format for quickest in-store use with increased productivity.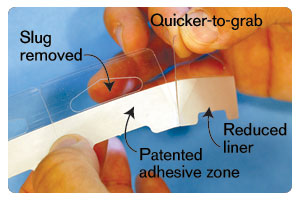 Hi-Impact Tabs are guaranteed faster to use because they are available in our unique Quick-to-Grab format which makes them faster to peel and use. In addition, these roll models are slug-free which makes them even faster to use.
Also, our most popular models are greener due to their patented waste-saving design. Our patented adhesive zone saves material without compromising holding power and we use 60% less liner than leading competitors' sheeted models.