Custom imprints
Each Shoe Horn can be customized with your name/logo using clear, crisp permanent print. Imprints can be done in a variety of colors including Gold and Silver.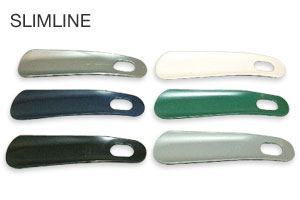 Stock and custom colours
All three models come in Black, White, Clear, Grey and Blue stocked colors. Custom colours are available upon request.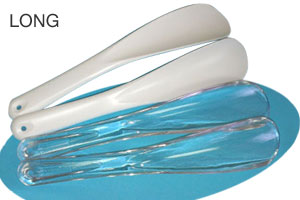 Competitively priced
The contemporary SlimLine, the Long and the classic Hook Grip Shoe Horns are all made of tough, durable plastic that remains smooth and comfortable for customer use.
Our product is competitively priced and our delivery is prompt!